Are you experiencing a problem with one of your AirPods not working? Don't panic. In this article, we will give you step-by-step instructions on how to troubleshoot and fix the issue.
Check the battery level: The first thing you should do is check the battery level of your AirPods. If one of them is not working, it may be because the battery is dead or low.
Troubleshooting tips for AirPods with one earbud not working
Troubleshooting Tips for AirPods with One Earbud Not Working
If one of your AirPods is not working, don't worry. There are several things you can do to troubleshoot the issue before reaching out to Apple support.
First, make sure that both AirPods are charged. If one of them has a low battery or is not charged at all, it may not work properly.
If both AirPods are charged, try resetting them. Place both AirPods in the charging case and close the lid. Wait for a few seconds and open the lid. Press and hold the button on the back of the case until the LED light flashes white. This should reset both AirPods.
If resetting the AirPods doesn't work, try forgetting the device on your iPhone or iPad and then reconnecting it. Go to Settings > Bluetooth and tap the "i" icon next to your AirPods. Tap "Forget This Device" and then reconnect your AirPods.
If none of these tips work, it may be time to contact Apple support for further assistance. Remember to keep your AirPods clean and well-maintained to prevent future issues.
A common reason for one AirPod not working is a low battery, try charging them both fully.
Cleaning your AirPods to fix audio issues
Cleaning your AirPods can be an effective solution when you're experiencing audio issues with your wireless earbuds. Over time, debris and earwax can accumulate on the mesh screens of your AirPods and interfere with their performance. To clean them, start by removing any visible debris using a soft-bristled brush or a clean, dry cloth. Then, dampen a cotton swab with rubbing alcohol and gently wipe the mesh screens of each AirPod. Be careful not to get any liquid inside the earbuds, as this can damage their internal components. Allow the AirPods to air dry for a few minutes before testing them to see if the audio issue has been resolved. If the issue persists, try resetting your AirPods or consulting with Apple support for further assistance. By regularly cleaning your AirPods, you can maintain their sound quality and prolong their lifespan.
Checking stereo balance in accessibility settings
To access stereo balance, go to Settings > Accessibility > Audio/Visual and select "Balance." From there, you can adjust the slider to balance the volume between the left and right AirPods.
If one AirPod is still not working after adjusting the stereo balance, try resetting both AirPods by placing them in their case and holding the button on the back until the status light flashes. If the issue persists, try forgetting the AirPods in your Bluetooth settings and reconnecting them.
In some cases, a hardware issue may be the cause of the problem. Contact Apple Support if troubleshooting steps do not resolve the issue.
Resetting your AirPods to defaults
If one of your AirPods isn't working, there are a few troubleshooting steps you can take before resorting to a reset. First, make sure your AirPods are fully charged and paired with your device. Check the volume levels and try cleaning the earbuds to ensure there's no debris blocking the sound.
If these steps don't fix the issue, it may be time to reset your AirPods to their default settings. This can be done by following a few simple steps: place both AirPods in their case, press and hold the button on the back of the case until the status light flashes amber, and then release the button. This will reset your AirPods to their default settings and erase any saved settings or connections.
Remember, resetting your AirPods should only be done as a last resort. If the issue persists after resetting, contact Apple Support for further assistance.
How to ensure your AirPods are charged correctly
Make sure your AirPods are clean and dry before charging them.
Use the charging case that came with your AirPods to charge them.

Ensure that the charging case is fully charged before placing your AirPods inside.
Check the charging cable and adapter to make sure they are functioning properly.
Place your AirPods securely in the charging case, making sure they are properly aligned with the charging contacts.
Allow your AirPods to charge fully before using them again.
Check the battery life of your AirPods by opening the case near your iPhone or iPad.
Reset your AirPods if they are not charging or working as expected.

Contacting Apple for further assistance with AirPods
If you've tried all of the troubleshooting steps and your AirPods still aren't working properly, it may be time to reach out to Apple for further assistance.
The first step is to visit the Apple Support website and search for your specific issue. There, you can find solutions to common problems, as well as contact options for further help.
If you can't find the solution you need on the website, you can contact Apple Support directly through phone, email, or chat. Make sure to have your AirPods serial number ready, as well as any troubleshooting steps you've already taken.
Apple's customer support team is knowledgeable and ready to help you get your AirPods back to working order. Don't hesitate to reach out if you're still having issues, as they are there to assist you.
Rumored features of upcoming Apple headset
VR and AR Capabilities: The upcoming Apple headset is rumored to have both virtual reality and augmented reality capabilities, providing users with an immersive experience.
High-Resolution Display: The headset is expected to have a high-resolution display, providing sharp and detailed visuals.

Wireless Connectivity: The Apple headset is expected to be wireless, allowing users to move freely without being tethered to a device.
Advanced Audio: Rumors suggest that the headset will have advanced audio capabilities, providing users with a high-quality sound experience.
Eye-Tracking Technology: The headset may come equipped with eye-tracking technology, allowing users to control the device with their eyes.
Gesture Recognition: The Apple headset could have gesture recognition capabilities, allowing users to interact with the device using hand movements.
Lightweight Design: The headset is expected to have a lightweight design, making it comfortable for users to wear for extended periods of time.
Compatibility with Apple Devices: The headset is expected to be compatible with other Apple devices, such as iPhones and iPads.
Rumored camera features of upcoming iPhone models
Triple camera system: Rumors suggest that the upcoming iPhone models may come with a triple camera system that includes a wide-angle lens, a telephoto lens, and an ultra-wide lens.
Night mode: Apple may introduce a dedicated night mode feature on the new iPhones to enhance low-light photography.
Better zoom: The new iPhones may come with improved optical zoom capabilities for capturing distant objects without losing quality.
Improved video recording: The new iPhones may offer improved video recording capabilities, including 4K resolution at 60fps and slow-motion video at 240fps.
Enhanced portrait mode: The portrait mode feature on the new iPhones may be enhanced with new lighting effects and improved edge detection.
Smart HDR: Apple may include a new Smart HDR feature in the upcoming iPhones that uses machine learning to capture better photos with improved color accuracy and detail.

New features of iOS 16.5 for iPhone
Audio Sharing: Share audio with a friend using two sets of AirPods or Beats headphones.
Improved Siri: Siri now offers more personalized responses and can perform more tasks, such as sending audio messages.

Dark Mode: A new dark mode option for the interface can reduce eye strain and extend battery life.
Improved Performance: iOS 16.5 delivers faster app launch times, smoother scrolling, and improved overall performance.
Revamped Health App: The Health app now offers more detailed information about your activity and health data.
Improved Camera App: The Camera app now offers more advanced editing tools and improved quality for photos and videos.

Screen Time: Screen Time now includes a feature to set app limits for specific apps, as well as a new activity report.
Improved Maps: Maps now offers more detailed information about points of interest and improved navigation features.
Revamped Photos App: The Photos app now offers more advanced editing tools and improved organization features.
Improved Battery Life: iOS 16.5 includes optimizations to improve battery life for iPhone users.

Preview of iOS 17 accessibility features ahead of WWDC
Preview of iOS 17 accessibility features ahead of WWDC in an article titled: How to Troubleshoot When One AirPod Isn't Working
Apple is expected to unveil the latest version of its operating system, iOS 17, at this year's Worldwide Developers Conference (WWDC). Ahead of the event, reports suggest that the company is working on several new accessibility features to improve the user experience for individuals with disabilities. These features include enhanced voice recognition, improved text-to-speech capabilities, and better support for braille displays.
While we wait for iOS 17 to be officially released, it's important to know how to troubleshoot common issues with Apple's existing products. One problem that many AirPod users encounter is when one of the earbuds stops working. This can be caused by a variety of factors, including a low battery or a connectivity issue. In this article, we'll walk you through some simple steps to diagnose and fix the problem so you can get back to enjoying your music wirelessly.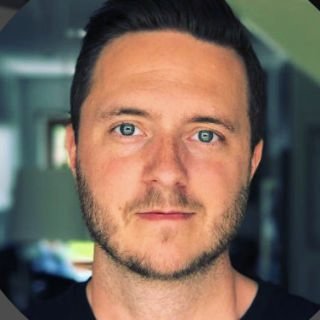 Was this article helpful?