Unlocking the power of secure web browsing has never been easier with the seamless integration of Cloudflare's SSL on 000webhost.
Enable Cloudflare CDN: Cloudflare is a content delivery network (CDN) that can improve the speed and performance of your 000webhost website by caching content and serving it from their global network. Enable Cloudflare through your 000webhost control panel to take advantage of this feature.
Web Development Community and Free Hosting Options
When using Cloudflare for SSL on 000webhost, the Web Development Community and Free Hosting Options can provide a helpful resource. If you're looking to secure your small business website or web app, Cloudflare offers an SSL certificate for free. To set it up, first, make sure your domain is registered with a domain registrar like Namecheap. com or GoDaddy. Then, change your domain's nameservers to Cloudflare's. Next, add your domain to Cloudflare and choose the free SSL option.
Once your domain is active on Cloudflare, go to your 000webhost account and navigate to the DNS settings. Update the DNS records to point to Cloudflare's servers. Finally, install the SSL certificate on Cloudflare and select "Full" SSL mode. With these steps, you can secure your website or web app with SSL using Cloudflare on 000webhost.
With 000webhost's integration of Cloudflare, your website is protected by one of the world's largest networks, ensuring faster performance and enhanced security.
Reviewing 000webhost and CloudFlare: A Comparison
Using Cloudflare for SSL on 000webhost
Reviewing 000webhost and CloudFlare: A Comparison
| | 000webhost | CloudFlare |
| --- | --- | --- |
| Cost | Free hosting available, paid plans starting at $2.99/month | Free plan available, paid plans starting at $20/month |
| SSL Support | Only available on paid plans | Free SSL certificates available on all plans |
| Security | Basic security measures in place | Advanced security features, including DDoS protection |
| Performance | Dependent on server load and resources | Content delivery network (CDN) improves website performance |
| Flexibility | Limited customization options | Customizable settings and rules for website optimization |
Cloudflare's robust caching system, when combined with 000webhost's hosting services, guarantees lightning-fast page load times for your website visitors.
Exploring Alternatives to 000webhost and CloudFlare
To explore alternatives to 000webhost and CloudFlare for using SSL, there are a few options you can consider. One alternative is using a different domain registrar, such as Namecheap.com, to manage your domain name. Additionally, you can look into web hosting providers like HostGator or Heroku, which offer a cloud application platform for hosting your website or web app.
To set up SSL on 000webhost, you can use CloudFlare's SSL feature. First, ensure that your domain name is properly set up with the correct nameservers. Then, sign up for a CloudFlare account and add your domain name as a website. Once your domain is added, follow the SSL setup instructions provided by CloudFlare to install SSL on your 000webhost subdomain.
If you encounter any issues or have questions, you can find helpful tutorials and discussions on forums like Reddit or CloudFlare's forum. Remember to check reviews and compare features before making any decisions, especially if you're running a small business website or have specific requirements.
The Pros and Cons of Paid and Free Hosting Services
Pros of Paid Hosting Services: Enhanced security, reliable support, greater customization options, advanced features, faster loading times.
Cons of Paid Hosting Services: Higher cost, potential for limited storage or bandwidth, may require technical expertise for setup and maintenance.

Pros of Free Hosting Services: No cost, easy to set up, suitable for basic websites or personal projects, no technical knowledge required.
Cons of Free Hosting Services: Limited resources and features, lower security and reliability, potential for frequent downtime, lack of customer support.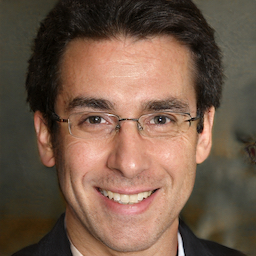 Was this article helpful?